---


Desire to reduce your Credit Card Processing fees???
We have one Answer!




Major CreditCard Accepted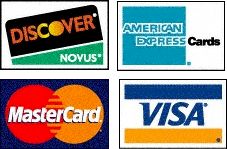 Services and Products we offer or are involved in:
Professional Consulting
World-wide remote server support (IT Server Support) for Microsoft Windows® server 2003/2008, network and workstation support. Remote IT support. Onsite and remote tech/computer support also available.
Information Technology Enabling/Integration (e.g. SAP <--> 3rd Party Products).
Development and enhancement of e-commerce websites using Cold Fusion, ASP/Dot-Net, JQuery & other coding with various backend Databases (e.g. MS SQL Server 2010)
Custom application creation using various development platforms and languages.
Online survey creation and results reporting
Microsoft SQL Server DBA and assistance
Six Sigma Process Consulting
Hosting Services
Real Estate
Research and Development
New Products: pest removal and smoke clearing
New services in emerging markets for Car Break-down & F.D.A. Audit support
Human Resources
Contract workers and staffing fulfillment in various fields
Technical Training and Education
Process Improvement Training
Six Sigma Overview Training
HomeStay & Foreign Student Exchange
Crafting
Stained Glass & Shadow Boxes
World-wide imported novelty items
Exports From U.S.A.
Send us an E-Mail or call us at 1-714-962-9999 and see what we can do for you!
© 2023, Grosvenor Enterprises LLC. If you are having problems, Contact Us
All trademarks are property of their respective companies.